Hundreds of North Indian residents of Ulwe had come together to celebrate Chhat Puja on Wednesday and Thursday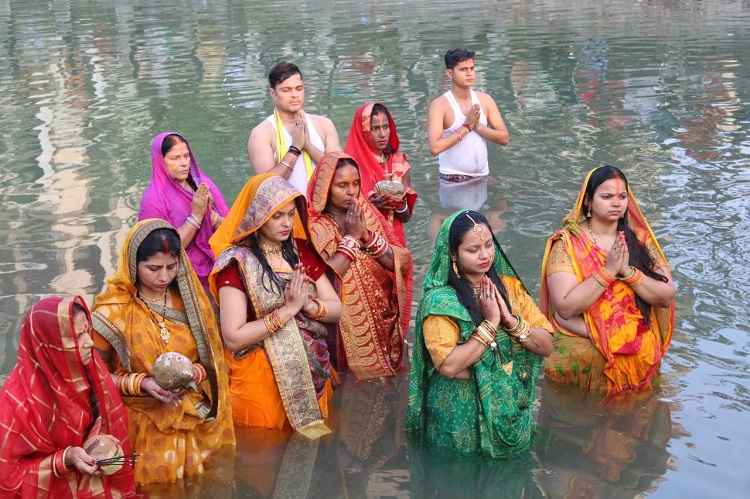 Ulwe / Navi Mumbai: The Chhath Puja was celebrated with great fervor by the north Indian community residing in Ulwe, as they poured out in huge numbers at the pond in sector 9. The "Sandhya Arghya" was offered on Wednesday and the "Usha Arghya", on Thursday, the concluding day of the four-day festival of Chhat Puja.
Apparently there had been a little bit of a struggle to get permission for celebrating Chhat at the pond at sector 9 in Ulwe. However, thanks to the persistence and great help of a couple of volunteers, the pond was made available as a venue and was cleaned up for the occasion.
Also read: Navi Mumbai Chhat Puja 2021 celebrations conclude
On Wednesday, women, men and children, all dressed up in vibrant traditional attires had gathered at the pond to offer Sandhya Arghya to the Sun God.
Watch a short video of the Chhat Puja celebrations held at sector 9 pond in Ulwe
The women were a delight to watch as they stood immersed knee-deep in water, dressed up in their peculiar red and yellow sarees, red bangles, feet painted with alta and the distinct method of applying sindoor from the nose up to the forehead where the hair gets parted.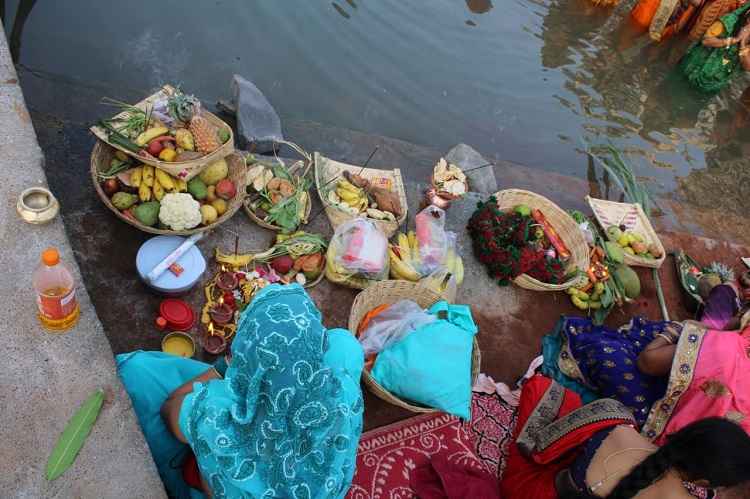 Women sat themselves down at the steps of the pond along with their baskets of offerings and lit incense sticks as they waited for their turns to get into the water.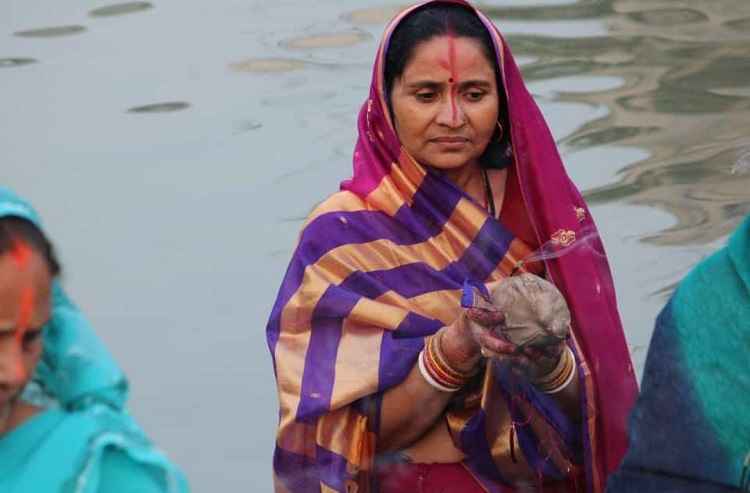 It was great sight to see women immersed in deep prayers and thoughts offering their prayrers in silence to the Sun god.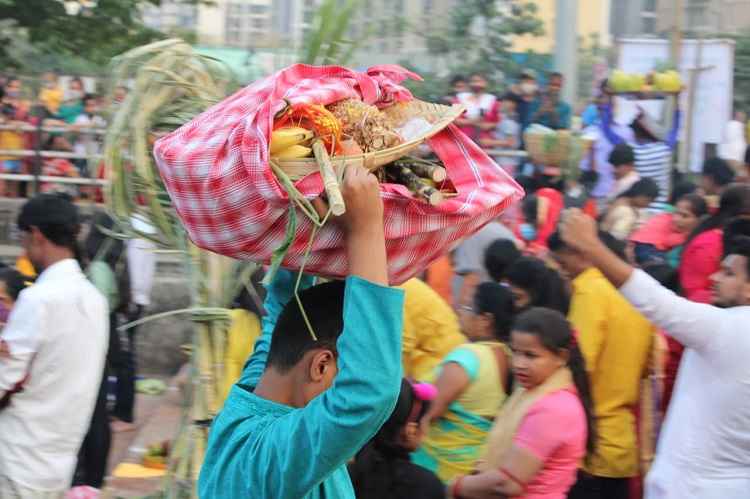 The men were also not left behind during the celebration as they helped their wives, mothers and sisters carry the baskets and also joined in during the rituals in the pond.
Children were the happiest lot as they talked, played around amused by the event that seemed nothing less than a fair.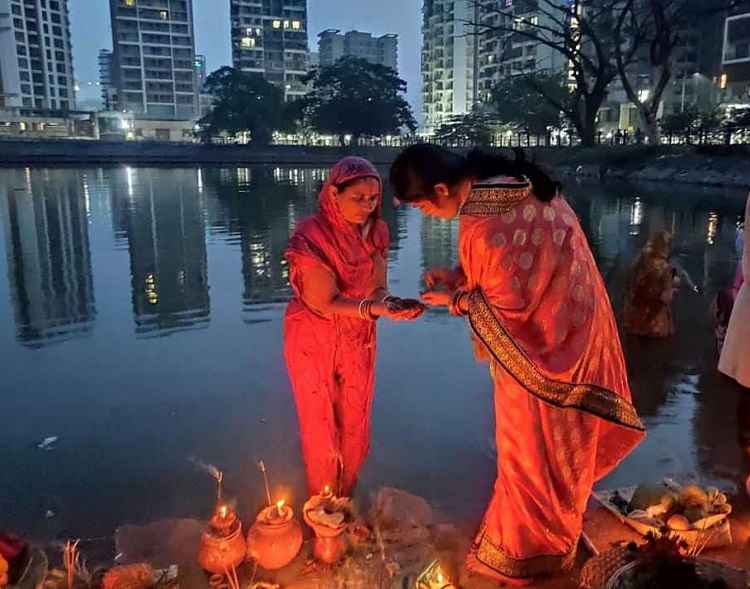 On Thursday, the devotees returned to the pond for the "Usha Arghya"before sunrise for the final offerings before the women broke their fasts with raw cow milk, water and fruits offered as prasad.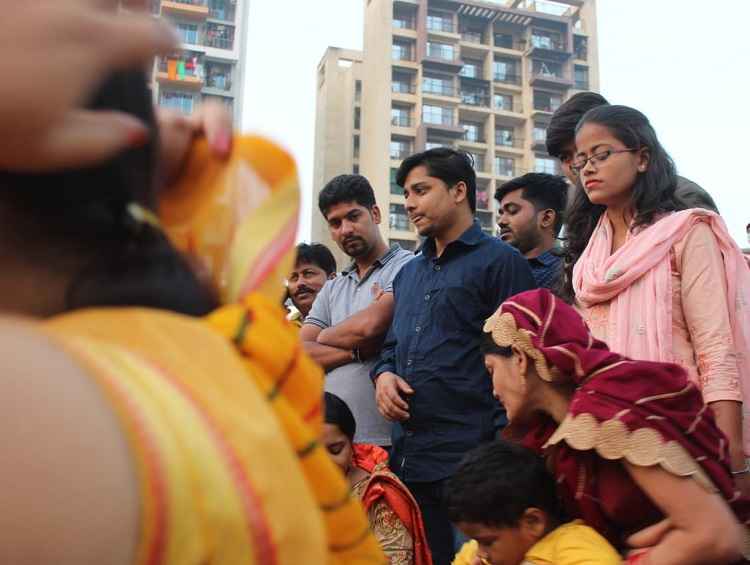 For two days, the pond in sector 9 of Ulwe, echoed with the sounds of devotional and folk songs and hyms. Apar from the devotees, many onlookers were present for the celebrations, watching in awe as the rituals took place.
While there was an evident ignorance of covid-19 protocols as expected in such gatherings, a majority of people tried to follow social distancing norms as much as possible.
After a hiatus of one year, Chhat Puja was celebrated with great fervor across all nodes of Navi Mumbai from Airoli to Panvel.
(Photos and Video sourced by Reporter Sunny Pandey)
Last Updated on November 12, 2021 by lp@admin