The NMMC has invited residents to propose innovative and feasible technical ideas that can transform Navi Mumbai into a cleanliness haven.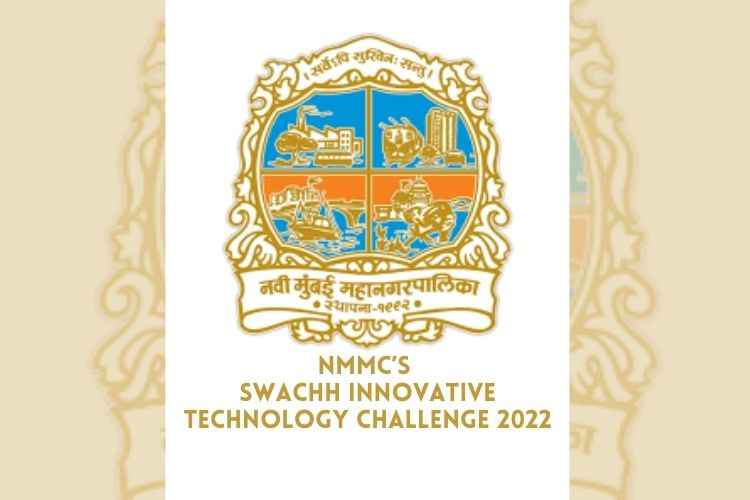 Navi Mumbai: The Navi Mumbai Municipal Corporation (NMMC) is enthusiastically inviting all residents of the city to participate freely, and in more practical ways, by coming up with game altering ideas. Under the banner of Swachh Survekshan 2022, the civic body has come up with a unique contest titled "Swachh Innovative Technology Challenge", which is open for all cleanliness advocates in the city.
Through the contest, local residents, including students, NGO's, work groups and other institutions can present innovative ideas and solutions to existing problems that can go a long way in keeping the city clean on various levels.
The challenge is a practical attempt at recognising and nurturing the entrepreneurial potential of the waste management sector in the country and in doing so, promoting an environment conducive to the development of enterprises under Swachh Bharat Mission-Urban 2.0.
Details about Swachh Innovative Technology Challenge: Parameters, Participation Eligibility, Areas/Fields, Topics and Submission
Assessment/Grading of the Solution presented for the Technology Challenge:
Key features of the Solution (15 Marks)
Key features of the technology used (15 Marks)
Operational Model (10 Marks)
Commercial Model (20 Marks)
Replicability (10 Marks)
Scalability (10 Marks)
Time for Implementation (10 Marks)
Indigenous Technology (10 Marks)
People/Organisations eligible to participate in the Swachh Innovative Technology Challenge
Citizen
NGO
Student
Citizen Group
Start Ups
Company
Academic Institutions
Others
The Areas/Fields of Technology Solutions
Social Inclusion
Zero Dump (Solid Waste Management)
Plastic Waste Management
Transparency (Digital Enablement)
The "Topics of Technology Solution"
Eradication of Plastic Use from Daily Use
Zero Littering by Citizens
Utilization of Compost generated at Society / Household Level
Circular Economy of Waste
Reuse, Reduce and Recycle
My Stretch, My Responsibility
Others
Submission process for the Swachh Innovative Technology Challenge
Title of the Submission: Participants will then have to share the title of their "Innovation" and/or the "Project Proposal" under Title of your Innovation / Project Proposal *
Format/Method of the Submission: The "Solution Details" will have to be uploaded in a word/pdf file containing a maximum of 200 words.
Last date of submission: Participants can send in their ideas/solutions till 6th January 2022.
Submission Link (Google Form): Swachh Innovative Technology Challenge
Prizes/Awards: The top three entries will receive cash prizes of Rs. 1 lakh, Rs. 50,000 and Rs. 25,000 respectively. They will also be awarded with certificates.
State and National Level Competition: The top three proposals for the Swachh Innovative Technology Challenge will be sent to compete for the state-level challenge, the winners of which will move forward to compete for the national competition.
In case of doubts and other clarifications, participants can send an email at ss2022nmmc@gmail.com with the subject line "Swachh Innovative Technology Challenge".
Last Updated on December 31, 2021 by lp@admin