Both the corporations of Navi Mumbai have decided to play it safe this Navratri too in the wake of the covid-19 pandemic, issuing a list of guidelines for this festive of Navratri and Dussehra.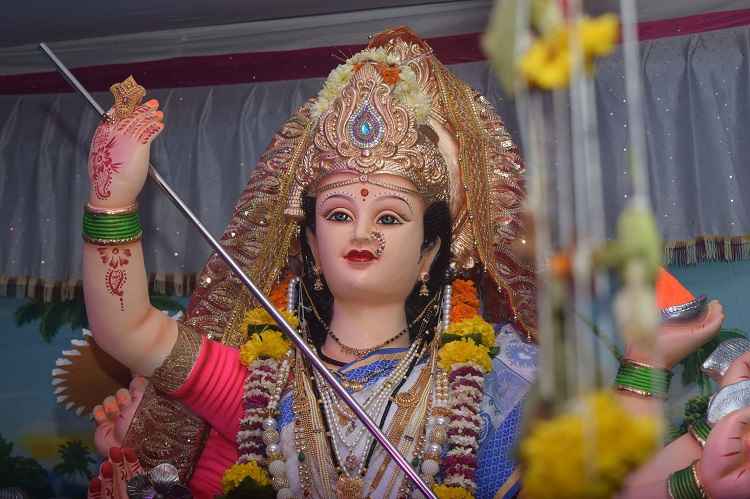 Navi Mumbai: As the city gears up to celebrate Navratri from Thursday, 7th October, both the city corporations, the Navi Mumbai Municipal Corporation (NMMC) and the Panvel Municipal Corporation (PMC) have decided to keep the residents' safety as top priority, owing to the covid-19 pandemic.
On Wednesday, 6th October, both the civic bodies issued detailed guidelines on the do's and don'ts for Navratri festivities in the city this year, more or less like last years's Navratri celebrations.
The important points being a complete ban on the traditional dandiya and garba raas, and priortisation of online darshan of pandals, through cable network, Facebook or other feasible online platforms.
Guidelines by NMMC and PMC for Navratri celebrations in Navi Mumbai
All pandals/mandaps to be erected as per guidelines and prior permission of civic bodies
Online darshan of Durga idols at mandaps to be priortised
Height of Durga idols to be 4 feet at mandaps and 2 feet at homes
Metal or marble Durga idols to be given first preference
Shadu clay or eco-friendly Durga idols to be preferred at mandaps/societies
Mandaps to be sanitized throughout the day without fail
Total ban on dandiya and garba in Navi Mumbai
Huge gatherings for aarti and bhajan will not be allowed
A maximum of five people to be allowed to gather at mandaps at any given time
Sound pollution to be avoided at mandaps/societies
Prasad, sweets, eatables or food will not be allowed at mandaps
No rally of the Durga idol to be taken out on the first or last day of Navratri
Mandaps to run awareness programmes on prevention of dengue and malaria, and also conduct blood donation camps, if possible.
Immersion of Durga idols to be carried out at home/society or designated artificial ponds
All rituals and aartis to be completed before reaching immersion sites
Children and elders not be allowed at immersion sites/ponds
Immersions in public sites/ponds won't be allowed for those in red zones
Dussehra celebrations, especially Ravan Dhan, will be carried out as per covid-19 guidelines, and gatherings to be avoided.
Those found in violation of the guidelines will be fined under the Disaster Management Act 2005, section 51 to 60, and the Epidemic Diseases Act, 1897, and Indian Penal Code, 1860, section 188.
The NMMC and PMC wishes all residents in advance and believes that people will act responsibly like last year.
Last Updated on October 14, 2021 by lp@admin