The 100 MW solar power project on Morbe Dam will help harness solar energy, reduce algal bloom in the dam and cut down carbon emissions among other things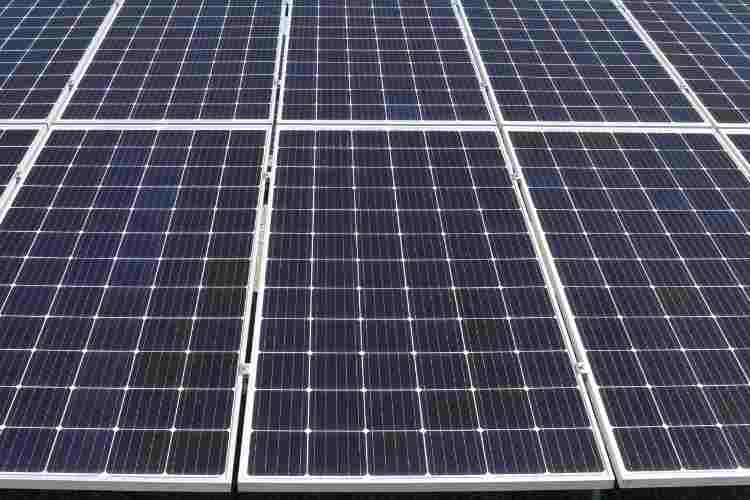 The Navi Mumbai Municipal Corporation (NMMC) will be developing the state's first floating solar power project on Morbe Dam. The 100 MW capacity solar power plant will tag along a 1.5 MW hydropower project.
The tender for both projects has been floated and work will commence once the work order is released. The solar plant is stipulated to be operational in a year's time post approvals.
There had been participation by renowned power companies like Tata Power, Power Corporation of India. Even companies from as far as Singapore had bid for for both the solar plant project and the hydropower project.
NMMC's floating solar power project will be built on a BOT (Build-Operate-Transfer) basis, and completed in three phases. The first phase will see the development of a 40 MW solar power installation.
Also read: NMMC installs experimental smart poles in two spots in Navi Mumbai
The NMMC will not have to shell out any money for the project owing to its BOT model.
Once operational, the project will be capable enough to provide electricity to the NMMC for less than Rs. 4 per unit.
The NMMC also informed that some of the buildings owned by them have already started adopting solar energy as a feasible power option.
The floating solar power plant of Morbe will be nothing less than a milestone for the NMMC and a leap towards energy conservation and low carbon emissions.
Details about NMMC's Floating Solar Power project
Project name: Morbe Solar Power Plant
Conception: 2011 (more than a decade ago)
Capacity of Solar plant: 100 MW/ Hydropower Plant: 1.5 MW
Capacity of Hydropower Plant: 1.5 MW
Site of Solar plant: Morbe Dam, Khalapur, Raigad
Project Type: BOT (Build-Operate-Transfer)
Type of partnership: Public-Private-Partnership (PPP)
Competing companies: 19Phases of work: 3 phases (40 MW plant to be finished first)
Phases of work: 3 phases (40 MW plant to be finished first)
Benefits: Electricity at Rs. 4 per unit to NMMC, minimised carbon emissions, harnessing of abundant solar energy, reduced water evaporation and algal blooming at the dam and improved water quality. It is estimated that the NMMC will be able to save over Rs. 20 crores annually using the power harnessed from both the projects.
The NMMC has been actively adopting new technologies and methodologies to transform Navi Mumbai into a greener, safer and progressive city.
Residents are hopeful that the corporation will also priortise tackling the "pollution crisis" of Navi Mumbai which is escalating slowly, day by day.
Last Updated on July 13, 2023 by lp@admin