February saw a sudden jump in covid-19 cases in Navi Mumbai by as much as 45%, sounding alarm bells for the NMMC.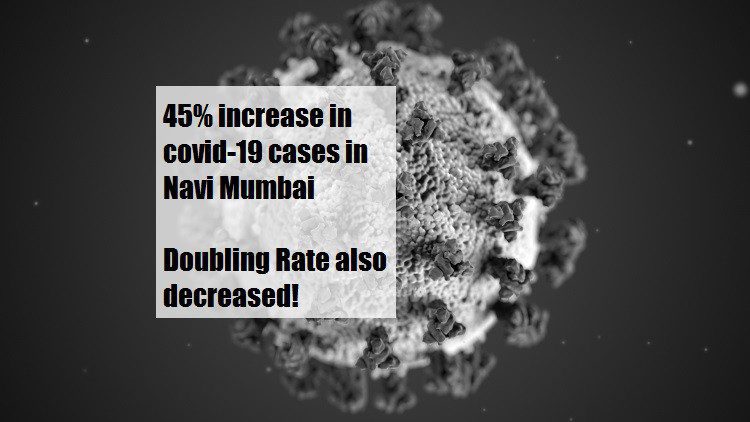 Navi Mumbai: The Navi Mumbai Municipal Corporation (NMMC) is concerned by the sudden rise in the number of covid-19 cases in the last 15 days of February, 2021. Active cases jumped by as much as 45% and the doubling rate too came down by 272 days, causing a huge amount of apprehension in the administrative department.
Active cobid-19 cases in Navi Mumbai jumped by 370 in just a matter of 17 days, in February.
As per official records, Vashi had the maximum number of cases, while Ghansoli recorded the lowest number new cases.
Surprisingly, Digha, which house a huge number slums, is said to be the only ward in the region to have seen a decline in the number of active cases.
The NMMC has arrange for a quarantine facility at MGM, Sanpada, for the high-risk patients. Also, preparations are in place to roll open two dedicated covid-19 health centres – Radhaswami Satsang Hall and Export House at Turbhe, which were shut down as the number of cases were decking months back.
The CIDCO Exhibition Centre, Vashi, and Dr DY Patil Hospital, Nerul, have been treating covid-19 patients, currently.
The NMMC has increased the number and frequency of covid-19 tests for early detection of infected individuals.
Apparently, the NMMC is working efficiently to get a grip on the situation so as to avoid going back into lockdown once again.
Last Updated on March 1, 2021 by lp@admin