CREDAI MCHI will be organising Mumbai 3.0, a one of a kind Real Estate Business Summit in a bid to promote RAIGAD MMR as the next big thing in the development of modern cities.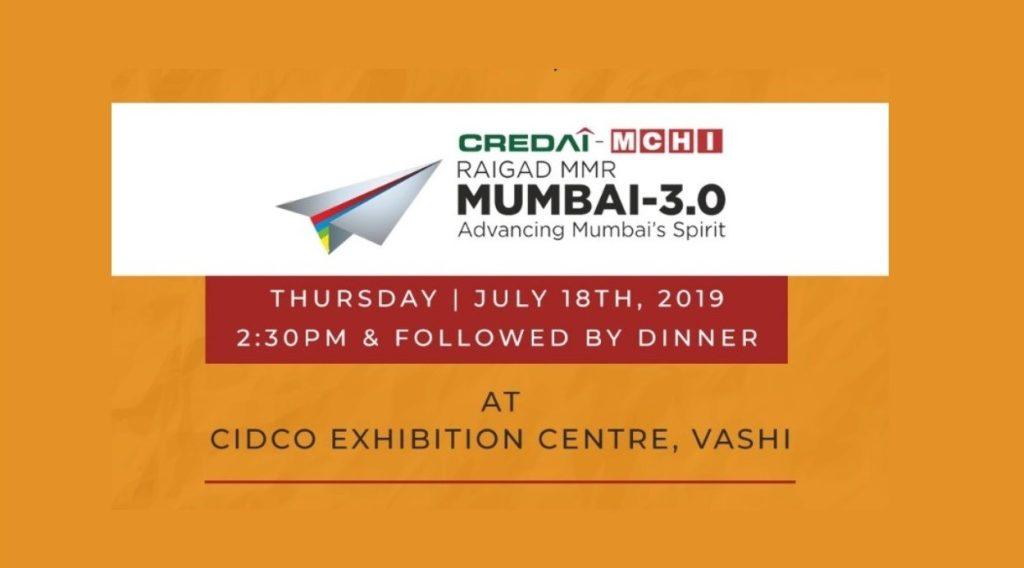 Raigad/Mumbai: The Mumbai 3.0 Real Estate Business Summit will be featuring interactive edutainment sessions with Channel Partners of the event along with panel discussions and presentations by eminent speakers from various development agencies and the development fraternity on a whole.
Also, senior officials from the Panvel Municipal Corporation, CIDCO, MSRDC and MMRDA will be throwing light on the growth prospects in the Raigad MMR region.
The event will be held at CIDCO Exhibition Centre located at Vashi on July 18, from 2:30 pm.
Last Updated on March 1, 2021 by lp@admin