Aged between 18 and 27, these young boys and girls, students and corporate workers alike, spend their Sundays cleaning mountains and ponds in Navi Mumbai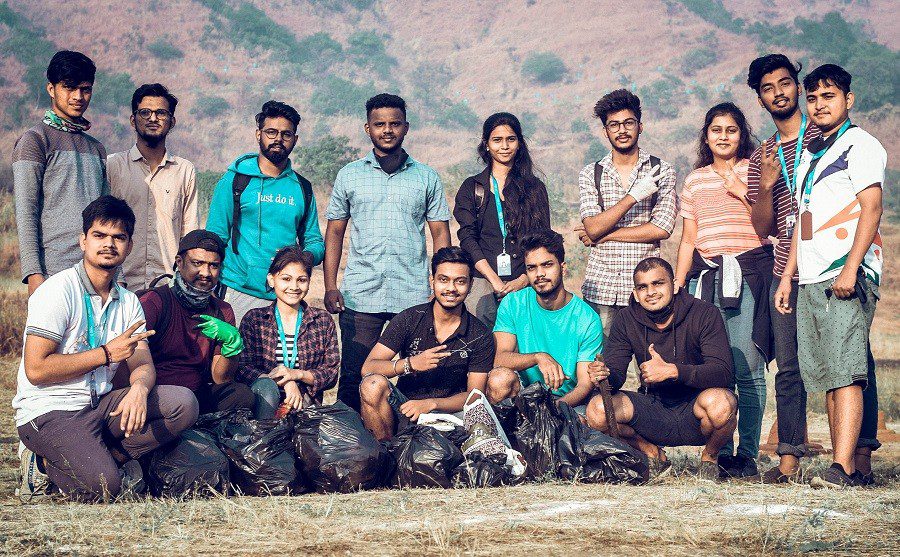 Navi Mumbai: They are young, have other jobs to do and only get Sundays as weekly offs from their schooling or demanding corporate jobs. But that doesn't stop them from getting out of bed early in the morning, mobilising their teams and doing what they think is their responsibility – cleaning the mountains and ponds of Navi Mumbai!
Yes, and they do it when most of the residents are fast asleep and unaware that somebody else is cleaning their neighbourhood (of their filth!).
The fact is, that city mountains and ponds are in "a terrible state", whether we accept it or not and very few people are concerned or putting in efforts to do something productive about it apart from holding the local administration responsible.
Yes, the local administration is responsible, but what about our responsibility?
The answer to that question is tricky, right? Why should we do something that the authorities and sweepers are getting paid to do, right?
It is their job, isn't it?
Well, a mind-set like that creates dirty and filthy localities and neighbourhoods!
Thankfully, we have individuals and organisations like CreateTogether Foundation, who know better, and are aware of the fact that pointing fingers doesn't get the job done – doing the job does it, and for good!
We share a tête-à-tête with the founder, Deepak Vishwakarma of CreateTogether Foundation (and the rest of the team too).
So how, or rather why, did you think of forming an organisation?
"Well, that's a long story but to keep it short for now we would say that we like to go on trekking and natire walks a lot and during most of our outings we would find a lot of garbage in the mountains and hills. It was the same with the water bodies, like ponds, dams and rivers too. A strange yet known fact is that many people venture out to find peace in nature but in return to the calmness they get, they simply throw their trash around."
"They litter like animals do at dustbins – throwing around plastic water bottles and food packets like scavengers. Some even find joy in breaking beer bottles. How idiotic is that?"
So, we thought of keeping it simple and decided to include cleaning these places in our trekking schedules. In that way, it wouldn't have asked for an extra effort and we would be happy to have done our part towards nature. So, we started collecting such filth and more and more trekkers and nature lovers started joining us and here we are with a formal organisation."
How responsible do you think the people are in local communities?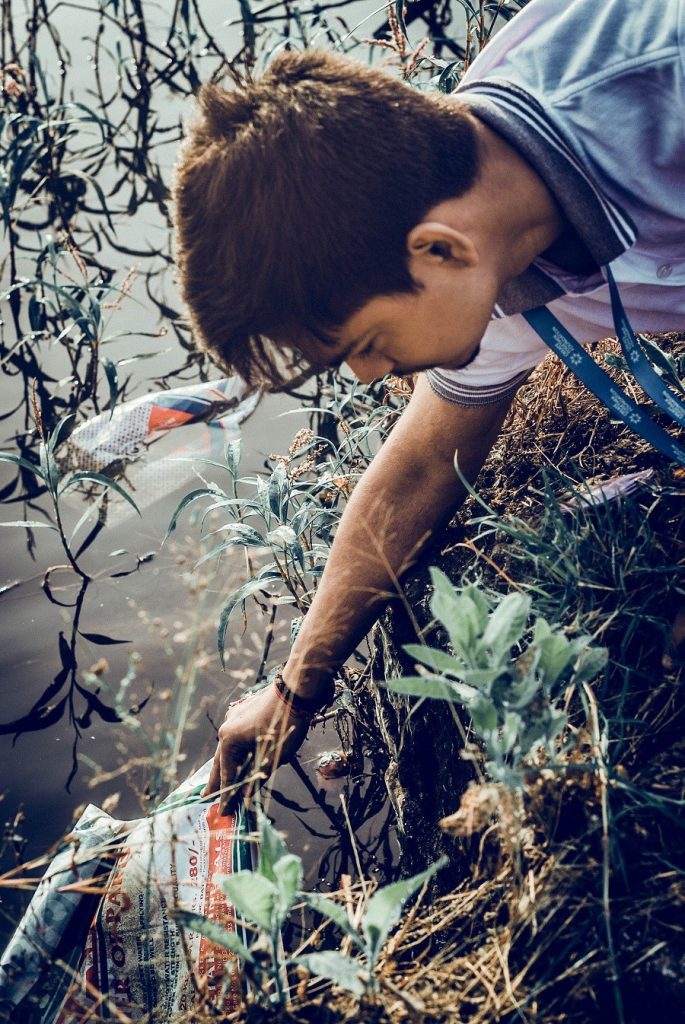 "Well, it is very sad to see people visiting mountains, hills and other natural habitats and clicking selfies for social media platforms but at the same time creating a chain of filth wherever they go."
"Some of them even go to lengths to take photos of the filth and start pointing fingers on others. People have a general tendency of leaving behind their trash for the sweepers as they are the ones who are responsible for maintaining cleanliness in local areas."
"The general thinking of people that it is not their job, and that somebody else who is assigned the job, will clean after them, is the reason for such a situation."
"Look around, we, as a people, are simply creating filth wherever we go, be they hill stations, tourist destinations, pilgrimages or other place where people converge. All such places have to bear with the irresponsibility of well-educated yet low-minded individuals."
How responsible is the administration to maintain cleanliness of mountains and ponds and other such places?
"Like I said earlier, the administration will do their part in their capacity but it is first the responsibility of the people who are generating the filth. If we don't create filth unnecessarily, there will be less to clean up and the time and resources will then be spent on doing other productive things."
"The administration should however, be strict about eco-offenses as their lethargy and unwillingness to penalise such people, has been encouraging them to do more damage. It is because of the lacking of a vigilant monitoring system and process, that people exploit such freedom."
There are many other organisations doing the same thing as you do, so how do you differ from them?
"Well, that is the thing! We are not different from anyone and that is what we want everybody to know – we are all one and the same and carry the same responsibilities upon our shoulders. It is our neighbourhood and we need to strive for it in very possible way."
"In that way, and many others, we are the same."
Can you tell us a little more about CreateTogether Foundation?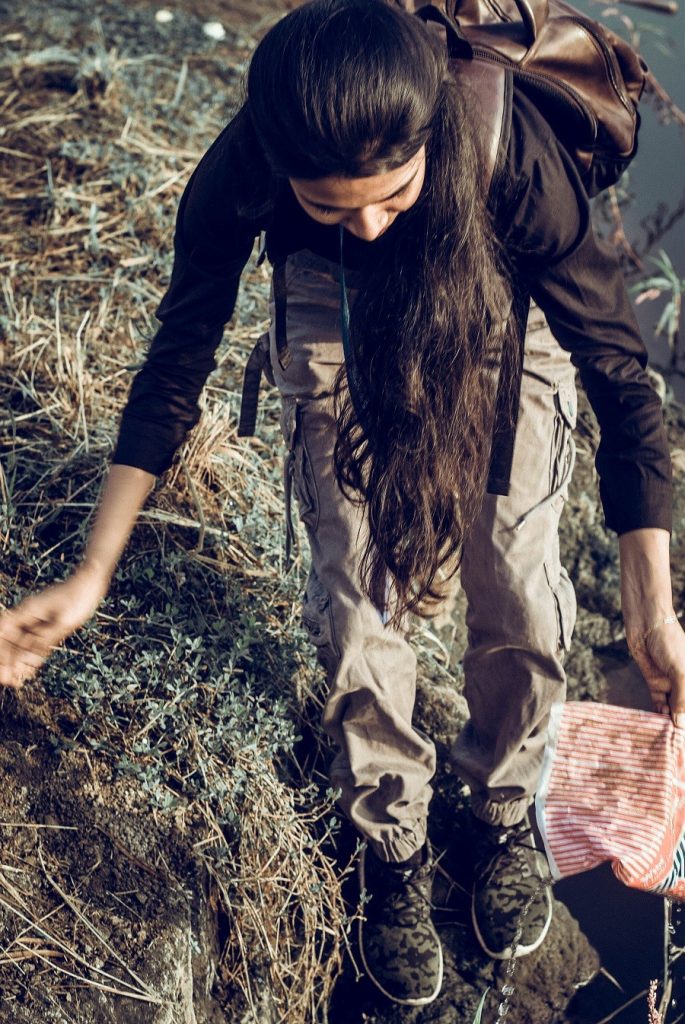 "Well, CreateTogether Foundation is a registered organisation based out of Kalamboli, Navi Mumbai, with more than 300 volunteers and participants from all across the city and even Mumbai. We are dedicated to the humble cause of cleaning up our city's mountains, hills and surrounding natural habitats like ponds and rivers."
"Apart from that, we do have different programmes to serve the society in every possible manner through causes dedicated to women, animals, children, education, health and general awareness of the people."
What kind of work have you been doing lately?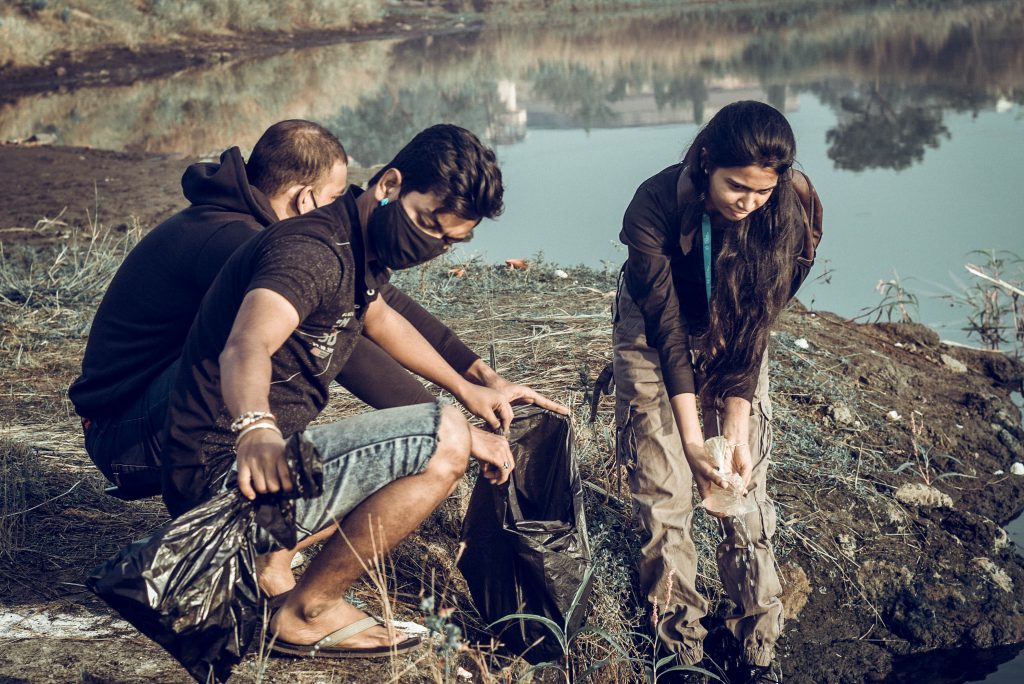 "Since more than two months (11 weeks) we have been busy with our Mountain Clean-up Drives going on in Kharghar, Taloja and Kalamboli. It has been a great success as around 15-20 volunteers show up every day to contribute."
"You will be surprised to know that till date, we have been able to collect more than 1.5 metric ton of waste from various hills in Mumbai and nearby places. Apart from picking up the trash, we also segregate, recycle and manage it responsibly."
What other things do you do or plan to do part from clean-up drives?
"Apart from clean-up drives, we also conduct awareness programmes for citizens, especially children, as they are the ones who can be moulded into a responsible future generation. We try to make people aware about the many harmful effects of their behaviour on the environment and wildlife."
"The focus is on working out feasible solutions for waste-related problems like availability of clean water, health and sanitation problems."
"Our pledge is to make every individual, that we come across, own up to his or her responsibility towards the environment and contribute in practical ways rather that crib about the failure of the administration to tackle such issues. It is everybody's problem and all have to work together."
Can you sum up the objectives of CreateTogether Foundation in short?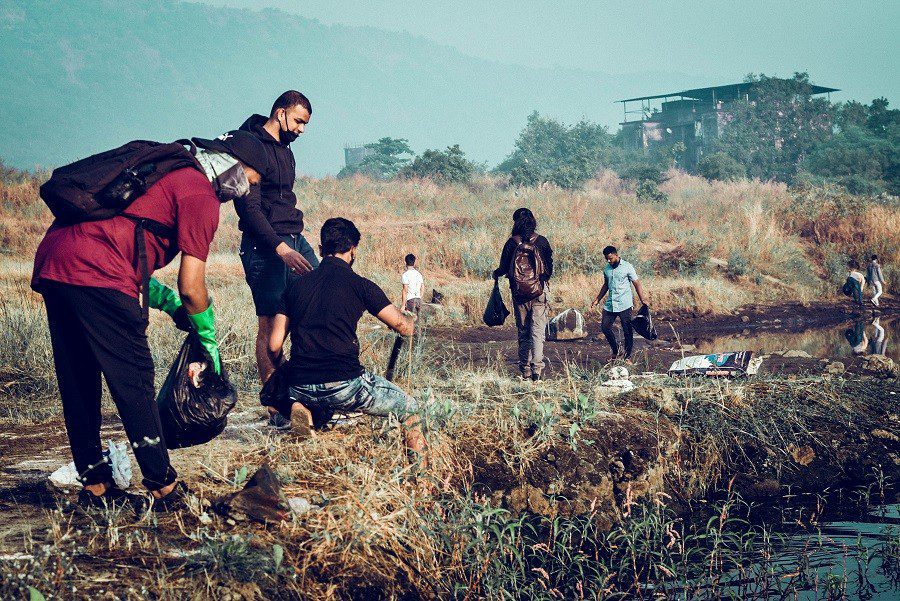 "Well, we do have pointers for that as follows:
Provide and promote sustainable waste management systems in Mumbai and places nearby.
Provide environmental education and recycling programs in schools and communities.
Improve and maintain public spaces.
Educate and raise environmental awareness.
Promote, sell and use environmentally friendly and recycled products.
Provide voluntary, employment and training opportunities.
Our Long Term Aims are as follows:
To run national campaigns throughout India.
To set up waste management systems across India.
So, these are our short and long term goal."
How does CreateTogether Foundation bear the clean-up expenses? Are your activities sponsored?
"To be frank, our "Mountain Clean-up Campaign" is running entirely on our own funds. We do look out for like-minded sponsors to push the campaign forward more effectively as the organisation is growing every month and more and more people keep joining every month. There is need to procure adequate necessary tools to expand our outreach. We somehow manage with whatever funds we are able to arrange collectively."
"While we have receieved some contributions from like-minded people for some of our other activities, we do need funds to procure tools to expand our clean-up drives to more locations and hence invite willing sponsors to contribute in any manner possible."
What is the message that you want to pass on to the people?
"The message is very simple – Do your part in keeping our environment clean by not throw trash around. It is very simple and will not take extra efforts."
"For those who simply keep complaining about the kind of filth in their respective neighbourhoods without doing anything at all – Stop complaining and start doing something!!"
An affirming message from the entire team of CreateTogether Foundation
"We are a family of kind sapiens on a mission to let our environment live its life with peace! We will never stop for any reason whatsoever, and always keep on cleaning and clearing every kind of waste from the paths of our environment, towards a peaceful living."
For our readers:
CreateTogether Foundation also organises special activities, clean-ups and events in the community and schools to celebrate important occasions such as World Environment Day, Earth Day etc.
The organisation has undertaken several art projects to improve unsightly areas and to convey a "Clean and Green" message while raising awareness about the importance of "Reduce, Reuse and Recycle".
Identifying proper education as the key to a better world, the organisation has also been conducting painting competitions for children. The objective has always been to educate and sensitise children about the urgent need to safeguard the environment.
To learn more about the kind of work CreateTogether Foundation does on a regular basis, refer to the following links:
To make donations in favour of CreateTogether Foundation:
To contribute in any way and every way possible by helping equip these eco warriors to carry out their work effectively you can donate through:
Bank Name: Union Bank of India
Account Name: CreateTogether Foundation
Account Number: A/C No: 482001010111556
IFSC Code: UBIN0548201
UPI Payment: Google Pay – Paytm – Phonpe: 8898477016
Last Updated on December 5, 2020 by lp@admin