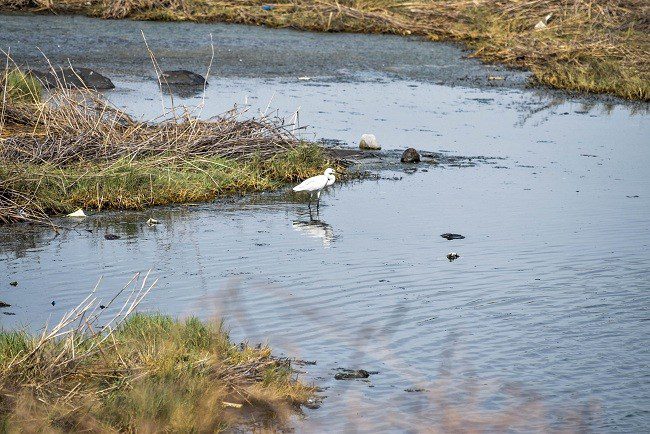 Navi Mumbai / Uran: Chief Minister Uddhav Thackeray has asked the Maharashtra state forest department to look into the illegal hacking of mangroves at the Panje wetland in Uran. The directive comes after numerous complaints by environmental activists and local residents, about the illegal act of destroying the mangroves in Uran.
Apparently, the revenue department officials would be joining the enquiry along with the forest department.
The forest department informed that they had been contacted by the CM's office and that the secretary of forest department, Milind Mhaiskar, will be handling the matter personally.
Environmental organisations like NGO NatConnect Foundation and Conservation Action Trust (CAT), have been pursuing the matter with local authorities since long and are surprised at the audacity of the environment offenders who have continued to hack the mangroves despite all the commotion around the matter.
The organization are of the opinion that such bold activities cannot be carried out unless done with the consent of authorities involved.
Local residents believe that this could be yet another case of land grabbing for commercial projects just like the wetlands at Nerul were finally given out for commercial development and another Golf Course in the city.
The need for yet another Golf Course in the city still remains a highly debated topic with a majority of Navi Mumbai residents completely vooting against the administration's decision to diplomatically permitting construction after months of "genuinely considering the pleas of environmentalists and local residents".
Residents believe that the wetlands at Panje may get illegally acquired by land grabbers who must be working in collaboration with the authorities or those with vested interests.
The fight to get Panje wetlands (that stretch from Panje to Dongri), declared as a protected Bird Sanctuary is going to be a long one and the outcome will be based on the interests of the administration and the government.
Ironically, all this has been happening even after the directive of the Maharashtra state environment minister Aditya Thackeray to halt all construction at Panje.
Even the High Court appointed Mangrove Committee's directive to CIDCO regarding the preservation of the mangroves in the area seems to have fallen on deaf ears.
The Maharashtra Coastal Zone Management Authority (MCZMA) had informed in writing to the High Court that Panje was under CRZ-1.
In a similar fashion, the wetlands in Pagote and Bhendkhal wetlands have been bearing the price of lethargy to a great extent.
Last Updated on September 10, 2020 by lp@admin