The monsoons are here and like always water is flowing freely from small and big waterfalls in Kharghar, along with the streams and ponds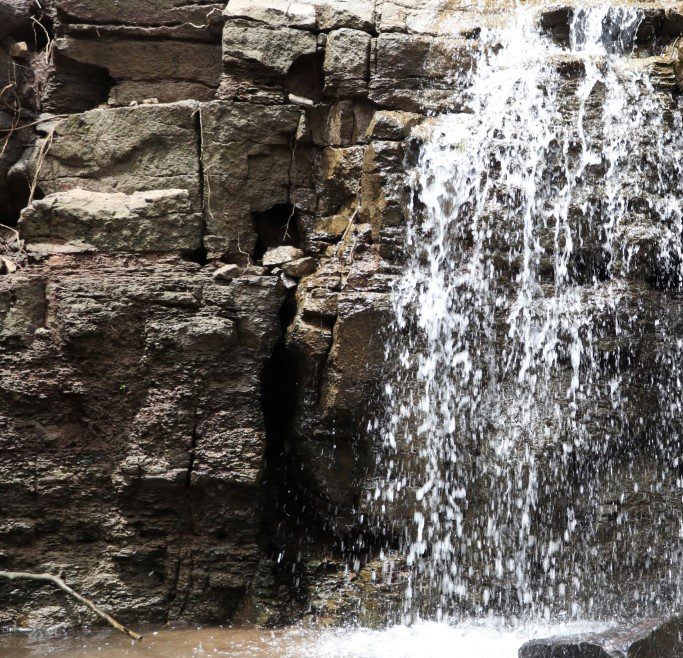 Kharghar / Raigad / Navi Mumbai: The Kharghar waterfalls, namely Pandavkada waterfalls and Driving Range waterfalls, have started flowing with the amount of rain received a few days earlier.
Apart from the more popular waterfalls in Kharghar, small waterfalls and streams along the Kharghar Hills have also started flowing freely.
Ponds in Kharghar too have been overflowing with water with all the years' garbage already been flushed out of them, and only fresh and clean water remaining in them.
There is lush greenery spreading across Kharghar Hills, gardens, parks and open spaces as the rains fall.
It may be noted here that a lockdown is in place and hence people are not allowed to venture out picnic spots in Kharghar, like the Pandavkda Hills, The Driving Ranger waterfalls or the Kharghar Hills.
A few days ago, the Kharghar police had even booked 67 people for ignoring the lockdown and venturing out to the Pandavkada Waterfalls and nearby places..
Also read: Kharghar police book revellers at Pandavkada waterfalls and other places
So, as people stay indoors, nature is blooming in Kharghar, first time in many years, without any human interruption.
Last Updated on July 10, 2020 by lp@admin