Rains continue to lash Navi Mumbai, Mumbai and Thane areas as the IMD issues a red alert for the next 24 hours
Navi Mumbai / Kharghar: Short violent gusts of wind and rain lashed several nodes of the Navi Mumbai on Wednesday. While it had been raining since Tuesday through the day and night, the rain got a little violent the next day, sending the city in a frenzy of sorts.
As it rained heavily with aggressive gusts of winds blowing along, several parts of the city reported rain related issues.
Trees were uprooted inside several localities, streets and even along the highways.
At some places parked two wheelers were thrown off their stands and on the ground. Even cars parked outside societies were damaged as huge branches of trees fell down upon them and some were turned over.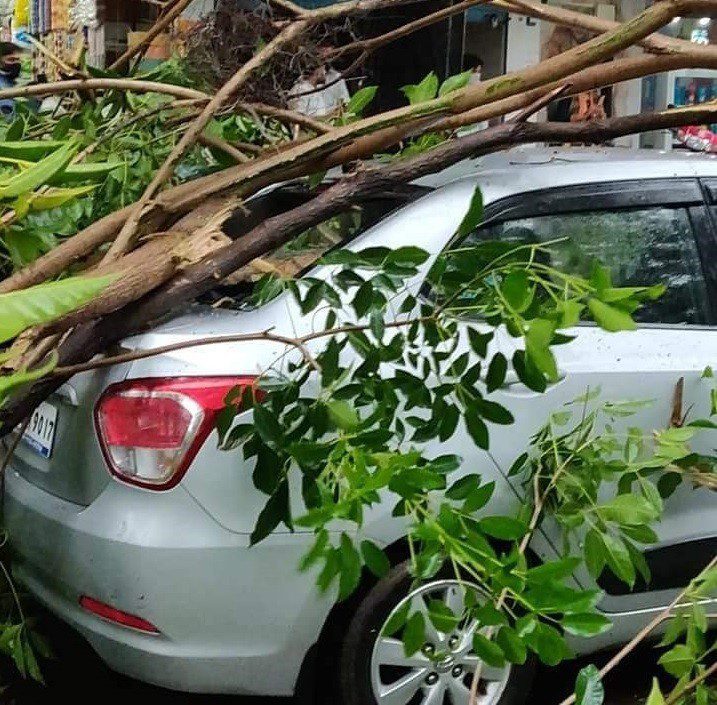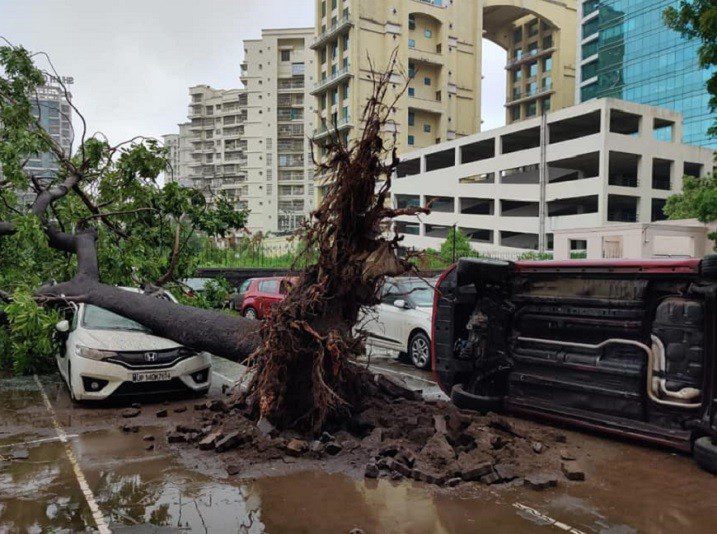 All low lying areas in Navi Mumbai faced waterlogging problems within just a few minutes of rainfall.
Power outages were reported at many nodes of Navi Mumbai.
In Kharghar, winds blew violently with heavy rain, uprooting trees at some places, blowing off unattended and loose materials on roads and causing a short power outage in several sectors in Kharghar and Taloja.
The PMC area was not spared either with Panvel and other areas getting their share of heavy rains creating a similar scenario like the rest of the city.
The rain continued to pour during the night too.
Last Updated on August 6, 2020 by lp@admin