Valentine's Week has many important days like Rose Day, Propose Day, Chocolate Day, Teddy Day, Promise Day, Hug Day and Kiss Day. Here's how to celebrate the days of the Valentine's Week to the fullest.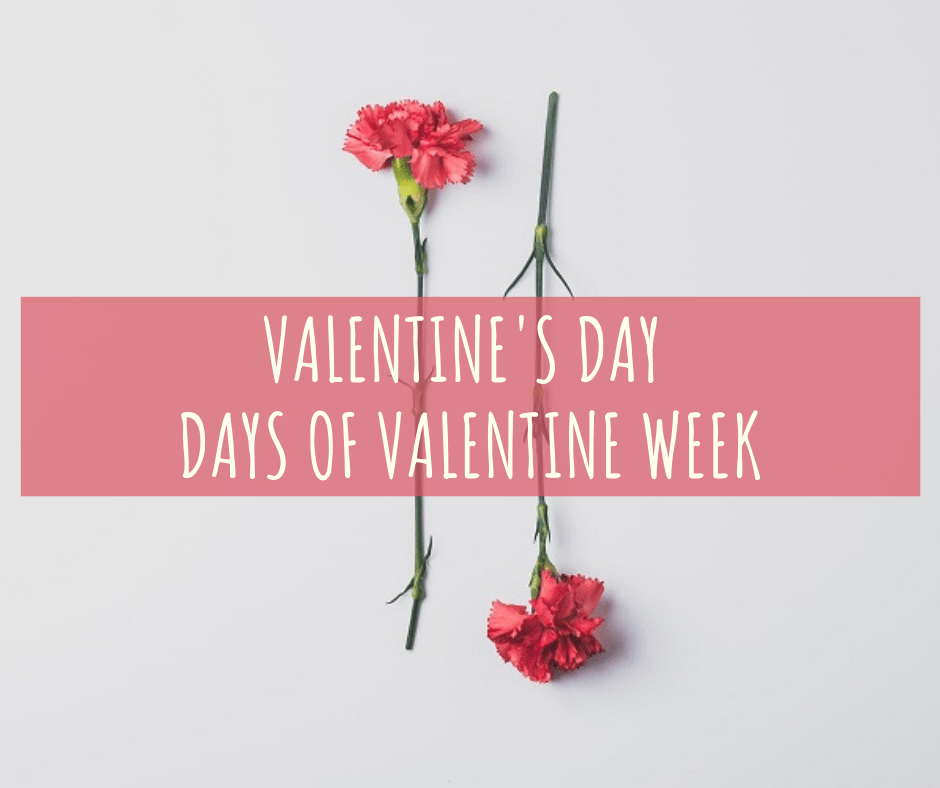 Well, Valentine's Day brings love-filled moments for couples or rather lovers around the world. Many lovers spend sleepless nights in anticipation of the day they would spend pampering their Valentine. And why wouldn't they? After all, Valentine's Day is the day when the world unites in love for not just their lovers alone but also friends and families!
Everyone wants to celebrate Valentine's Day in the best possible manner and make it a memorable experience for their loved ones.
Luckily, Valentine's Day celebrations are not just limited to a single day of celebration but rather a week of love and bonding. People across the world celebrate a week of love called the Valentine Week, from 7 February to 14 February.
There are 7 Days of Valentine Week besides Valentine's Day and every day holds a special significance and manner of celebration.
So what are the Days of Valentine Week?
To be precise, Valentine's Week is an extension of Valentine's Day celebration, and is the week before the actual celebration. The 7 days of Valentine Week before the actual Valentine's Day, include special days like Rose Day, Propose Day, Chocolate Day, Teddy Day, Promise Day, Hug Day and Kiss Day.
All these 7 days culminate in Valentine's Day.
For people, all the days of Valentine's week are an opportunity to celebrate love in a special way.
Let us see what the Days of Valentine Week signify and how they should be celebrated with your Valentine.
Days of Valentine Week: Valentine's Week Days' List 2023
Rose Day: Tuesday, 7th February, 2023
Propose Day: Wednesday, 8th February, 2023
Chocolate Day: Thursday, 9th February, 2023
Teddy Day: Friday, 10th February, 2023
Promise Day: Saturday, 11th February, 2023
Hug Day: Sunday, 12th February, 2023
Kiss Day: Monday, 13th February, 2023
Valentine's Day: Tuesday, 14th February, 2023
Day 1 of Valentine Week – Rose Day February 7, 2023, Tuesday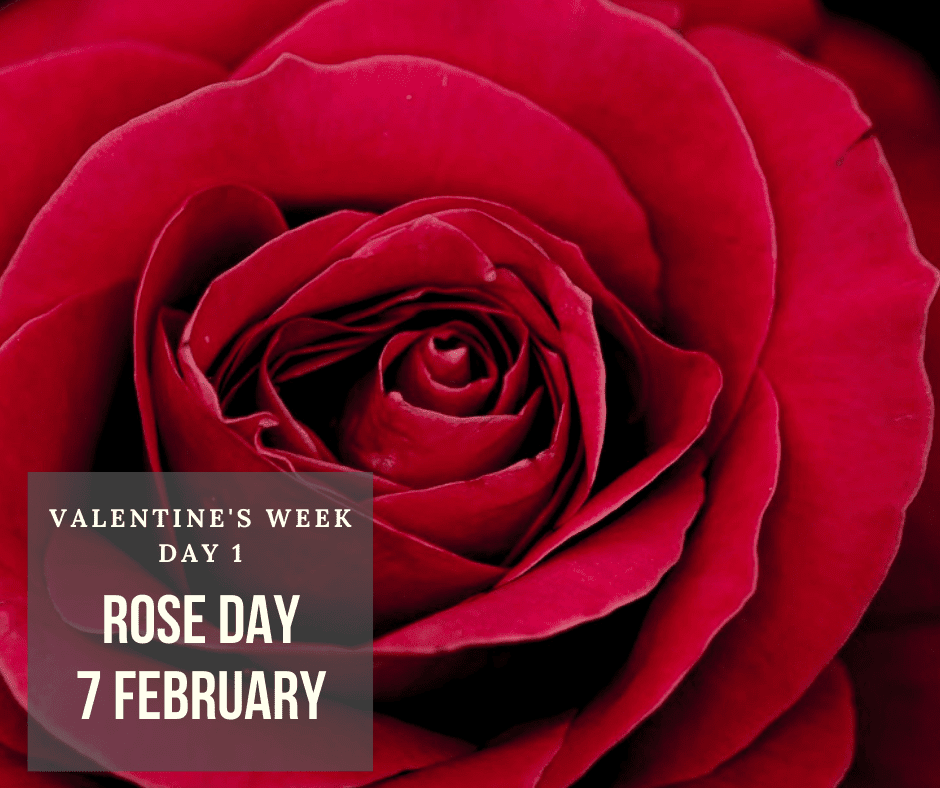 The first day of the Valentine Week is celebrated as a Rose Day and we all know what that means and has to be like. You need to pick up a red rose or a bunch of them for your loved one. And yes, the colour should be red! Why red? Well, a red rose symbolize the love between two individuals of the opposite sex who intend to spend their lives together. So, if you have one such person in your life and want to make him or her feel the love, then a red rose would serve the purpose. One thing to be remembered though, that there is no need to splurge your money on bouquets or spread a mattress of roses. A single red rose, with a pure intention will pass on the message to your Valentine. So now you know what to do with a rose in the first day of Valentine Week!
Day 2 of Valentine Week – Propose Day, February 8, 2023, Wednesday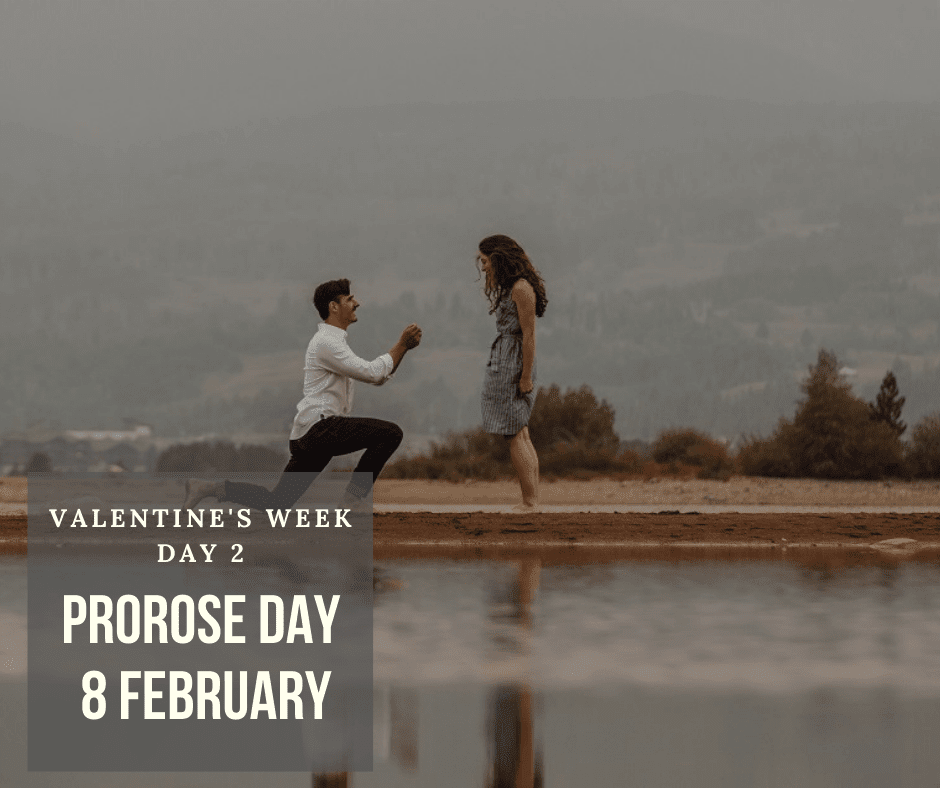 Well, what special occasion than Valentine's Day to express your love and propose to your crush when the world is doing the same. While it may not ensure the acceptance of your proposal, it would at least give you the opportunity to express your sincere feelings and who knows, cupid might strike in your favour. You can propose in some romantic and innovative manner while keeping the occasion about him or her and not for the world to see. A marriage proposal could also be the thing to do. So, start reciting your proposals now!
Day 3 of Valentine Week – Chocolate Day, February 9, 2023, Thursday
We all know that girls are mad about chocolates (and so are boys) and there is nothing sweeter than a sweet bunch of chocolates showered upon your girlfriend or wife for that matter. It can also be the other way around you see. The chocolates would fill your relationship with sweetness enough to last for a lifetime (or at least till the next Valentine's Week). But again, one single chocolate given out of love would do more than a cart full of them.
Also read: How Your Valentine's Zodiac Sign Affects Your Love Life
Day 4 of Valentine Week – Teddy Day, February 10, 2023, Friday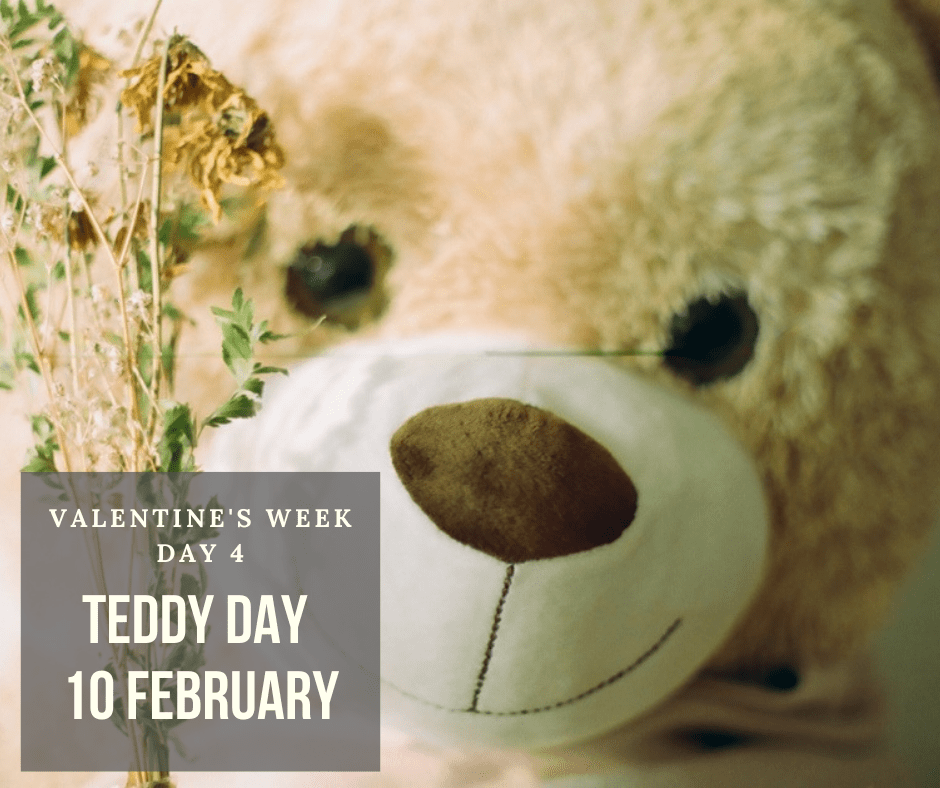 Another cute way to pamper your loved one during Valentine's Week – gift a teddy or better, become a teddy (try it if you can, could do wonders). Will it work? Well, girls have a soft corner for soft toys and soft boys (meaning boys who behave softly and cuddly and also protective like teddy bears). Give her a teddy that she can hold on to till the day you become available as her permanent teddy!
Day 5 of Valentine Week – Promise Day, February 11, 2023, Saturday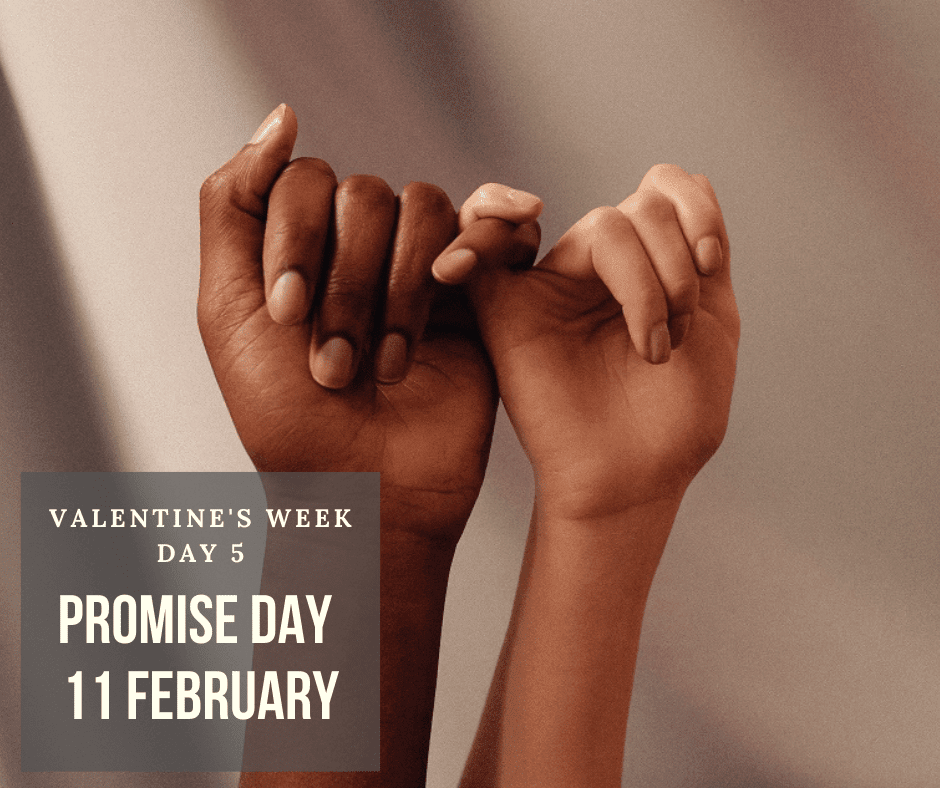 Valentine's Day or love in general is made up of sweet promises of the present and the future. You can assure your partner with truthful promises of the love you have for him or her. You can promise everlasting love and care. You can also make your partner promise something that you wish for. Chances are, your partner would make a never ending promise in the spirit of the celebration.
Day 6 of Valentine Week – Hug Day, February 12, 2023, Sunday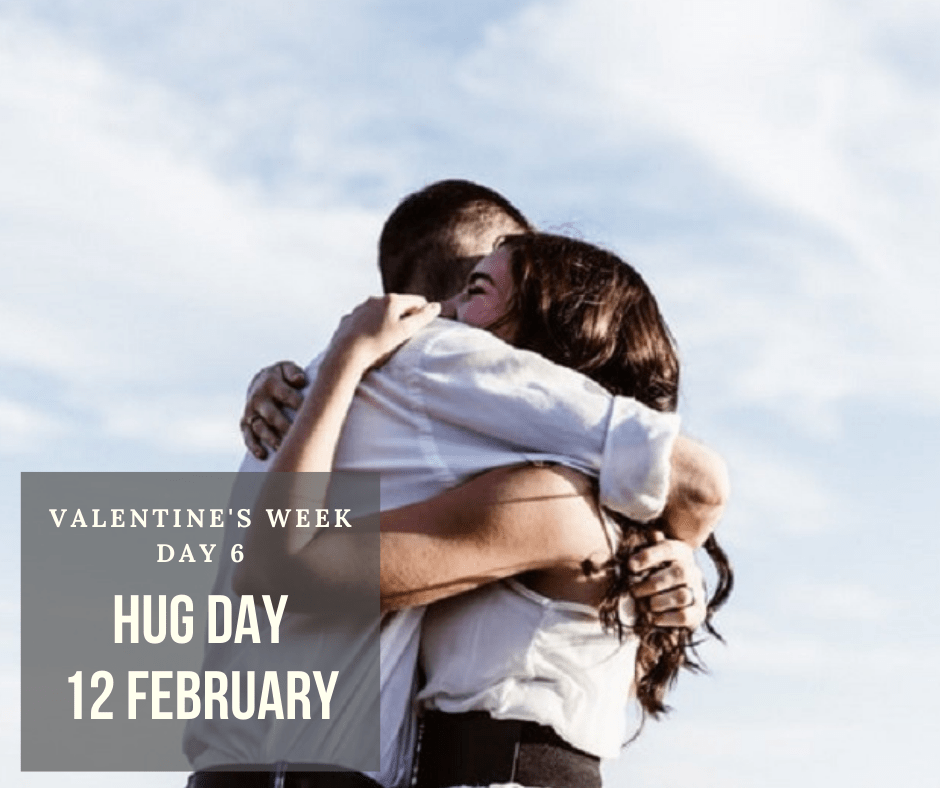 A true lover's hug has the power to ease all pain and suffering and though lovers hug every once in a while, they don't do it as often it should be done. Well, you can start a new phase by hugging your partner on this day and start a chain of warm and comforting hugs in the days that follow. And it is not just for lovers but friends and families too. Everybody needs one!
Day 7 of Valentine Week – Kiss Day, February 13, 2023, Monday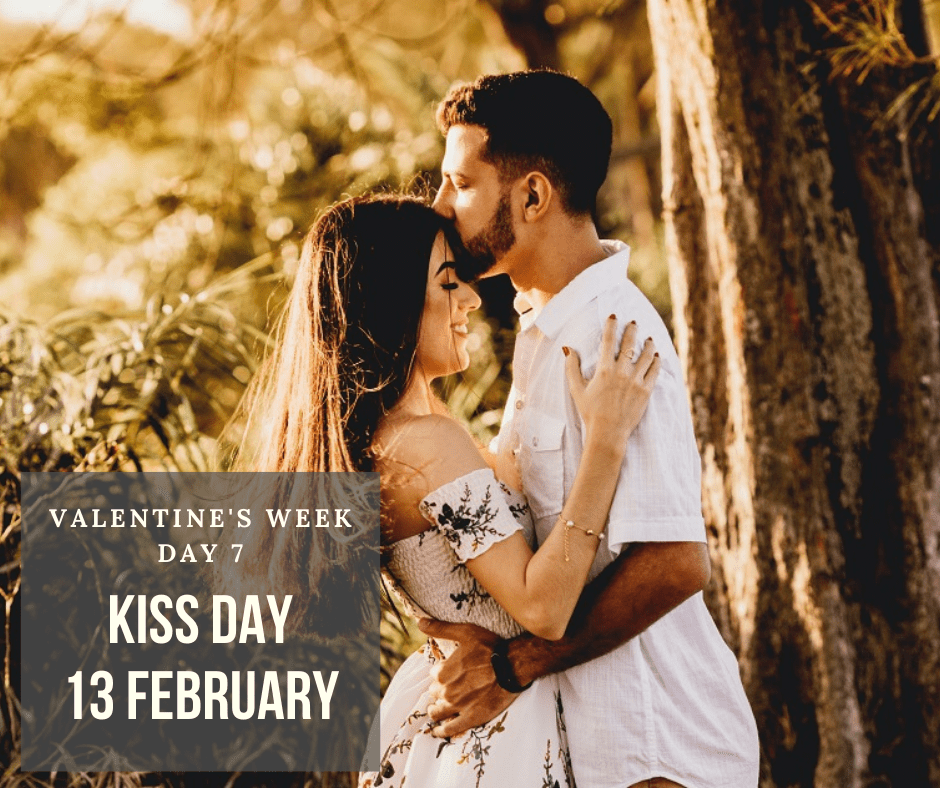 We have all read poems describing the bliss of a first kiss of a lover but for a true lover, every kiss is as blissful as the first one because true love only grows better and better every day. A kiss binds the soul into an unbreakable bond of love, oneness and the longing to be together always. Kiss your partner as if it was your first kiss for the first time and make the feeling last for a lifetime.
Day 8 of Valentine Week – Valentine's Day, February 14, 2023, Tuesday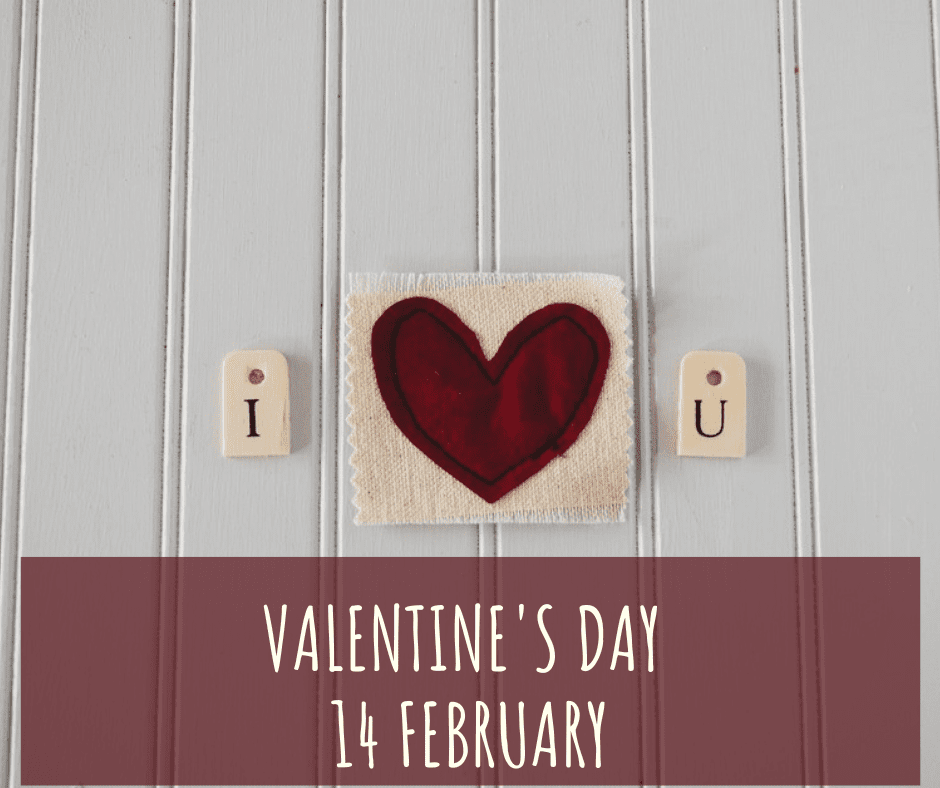 Valentine's Day is a celebration of love and caring. A special day for lover's or Valentines as they say. It is a day when you get the opportunity to celebrate your love for your husband, wife, boyfriend, girlfriend, best friend and family. And what can be more exciting than the fact that you are joined by millions partaking in the celebration?
While everybody has plans to celebrate Valentine's Day in a special way and have a list of things to do like a list of Valentine's Day Ideas, special and custom made Valentine's Day Gifts, Valentine's Day Treats, Valentine's Day Outfits, Valentine's Day Quotes and Messages, Valentine's Day Outfits, Valentine's Day Food and much more, the fact remains that it is more about the way you love and not the kind of celebration you have.
Valentine's Day is a day to express your truthfulness and sincerity in the love that you have, your gratefulness for the love that you get and the acknowledgement of your gratitude towards those who fill your life with love and happiness.
If you have it for real then show it earnestly. You can be a millionaire and fail to impress your loved one while a truthful penniless person would succeed in the attempt. It is the feeling that matters and not the kind of celebration. So, you could be buying expensive gifts and all that money could buy but still fail to get the attention of the one you love.
Keep the celebration of Valentine's Day truthful, simple and personal. Make it a personal affair to let your loved one/s feel that there is a small world knitted around just you and them and that nobody and nothing can come through.
To be frank, Valentine's Day is not for lovers but LOVE!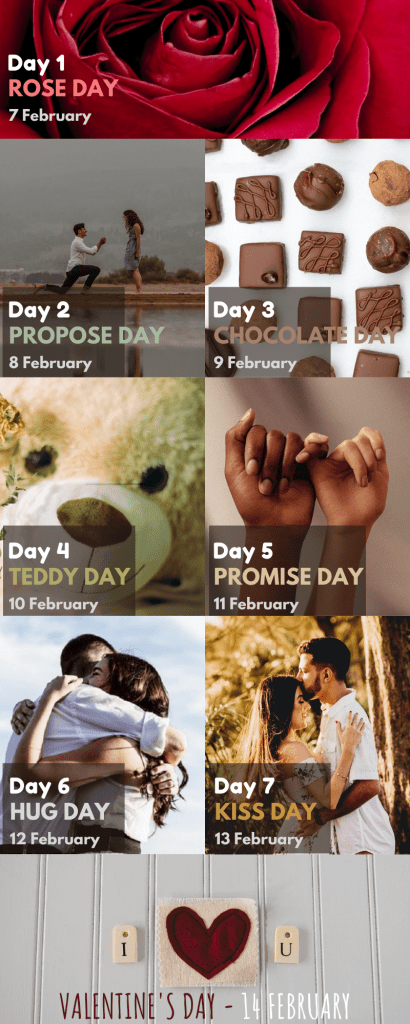 Last Updated on February 19, 2023 by lp@admin