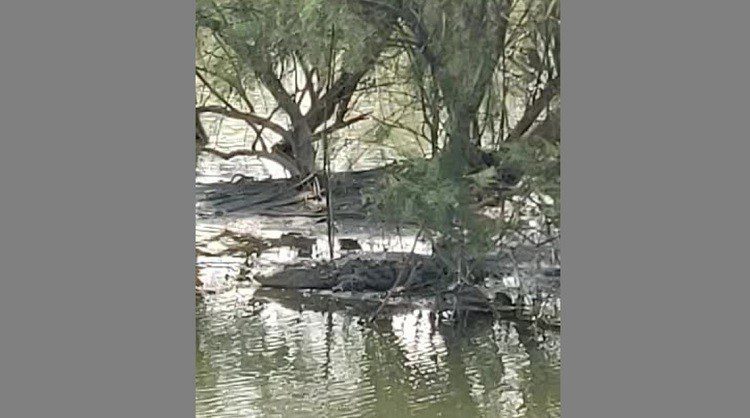 Navi Mumbai: A video shared by a local fisherman shows an adult crocodile lazing around in the marshes has been seen in the marshy pond area behind the Navi Mumbai Municipal Corporation (NMMC) head-office building in Belapur. The short clip has gone viral with local residents, environmentalists, nature lovers and the administration department, all having their concerns and excitement.
Apparently, a local fisherman who is also credited with the sharing of the original clip showing the crocodile simply calmly in the marshland, caught glimpse of the reptile during one of his fishing incursions in the area. Needless to say, he was shocked to an extent. There could have been a possibility of a much aggressive encounter, had he not seen it.
As the short video clip has been making the rounds on all social platforms, local fishermen, for one, have called in for immediate intervention. They want the crocodile caught and returned to a natural and safer habitat.
The clip has been sent to all the authorities, including the administrative departments, forest officials and local animal rescue organisations.
As for now, wildlife experts believe that the crocodile must have entered the region during the rains or high tide and must have decided to stay owing to the availability of fresh fish and crabs. Being abandoned by poachers or sellers is also being considered.
Last Updated on February 22, 2021 by lp@admin