Commercial services of metro stations between the Kharghar Central Park and Pendhar in Taloja, with five en route stations, to start first.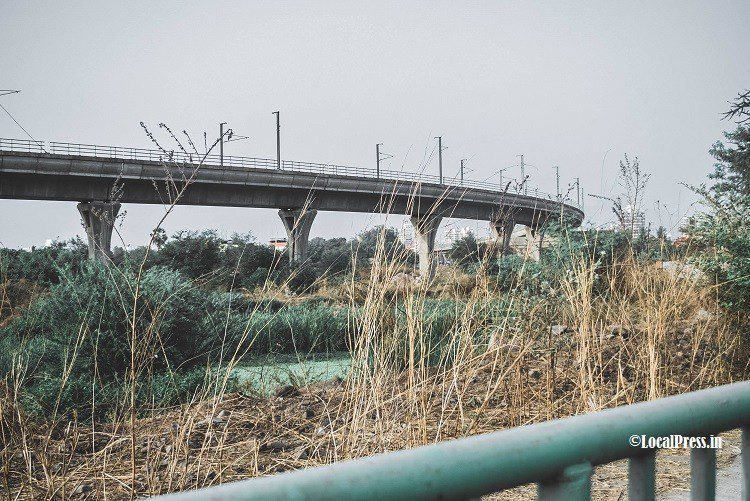 Navi Mumbai: The City and Industrial Development Corporation (CIDCO) has expressed confidence in the way work has progressed on the Navi Mumbai Metro Phase 1 ever since they signed up Maharashtra Metro Rail Corporation (Maha Metro), and expects to throw open a partial section of the metro Phase 1 line, for commercial services, by the end of December, 2021.
CIDCO officials informed that services between metro stations 7 and 11 (Central Park Metro Station in Kharghar and Pendhar Metro Station in Taloja) would become operational by December, 2021, and service between metro stations 1 and 6 (Belapur and Kharghar sector 14) would be readied for service by December 2022.
However, these are still tentative dates and are subject to certification by the Commissioner, Metro Rail Safety (CMRS).
The Maha Metro (Engineers), appointed by CIDCO (Project Proponent), will be completing the remaining work in the stipulated time.
It may be noted here that the Navi Mumbai Metro work has been delayed a lot in the past.
Ever since the appointment if Maha Metro, things have been moving ahead at good pace. Recently, officials had also carried out a trial run on metro phase 1 line, which measures 11.1 kms, and has 11 en route stations between Belapur and Taloja.
The joint inspection carried out by high ranking officials of both CIDCO and Maha Metro, boosted their confidence in the work being carried out. Just after the visit, a team of 20 expert engineers of the Maha Metro set up a project office at the Taloja metro depot to carry out ground-level execution of work.
Navi Mumbai Metro Phase 1 Line stations (11 stations)
CBD Belapur railway station (Mumbai Suburban Railway – Sector 7 (CBD Belapur) – CIDCO Science Park (Kharghar) – Utsav Chowk (Kharghar) – Sector 11 (Kharghar) – Sector 14 (Kharghar) – Central Park (Kharghar) – Pethpada (Kharghar) – Sector 34 (Kharghar) – Panchanand – Pendhar
Read detailed story on: metrorailnews.in
Last Updated on March 5, 2021 by lp@admin