The crocodile, a female measuring 6.43 meters and weighing 35.4 kg, has been sent for medical fitness tests and will be rehabilitated soon.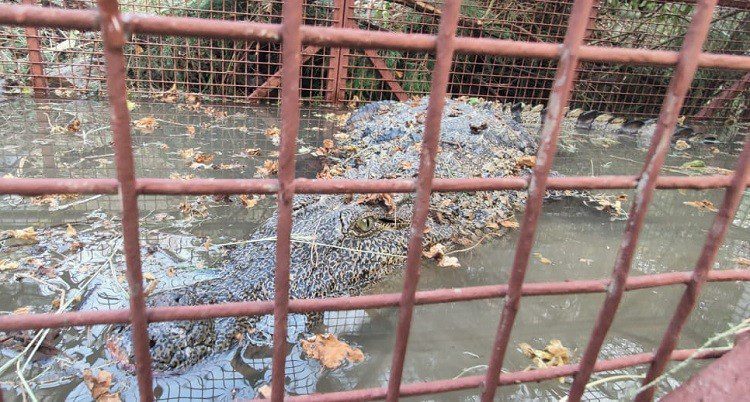 Belapur / Navi Mumbai: The patient and painstaking efforts of the volunteers of Wildlife Welfare Association (WWA) and the help given by the Thane Range Forest department officials, finally helped rescue the wild crocodile which was spotted behind the head office of the Navi Mumbai Municipal Corporation (NMMC) at Belapur, a few days back. After almost three days of planning and continuous monitoring, the reptile, a female, was caught a little after midnight on 22 February, 2021.
Aditya Patil, President, WWA, shared, "On Sunday itself, we had blocked all possible exits from the marshy pond with the help of nets, and set up a wifi enabled camera for 24×7 monitoring. There were two teams working in shifts (10 am to 7 pm and 7 pm to 7 am) to keep an eye on all possible developments. The crocodile was finally lured by the meat kept in the cage at around 12.10 am on 23 February, but we waited till 6.30 am to start the retrieval process of the cage."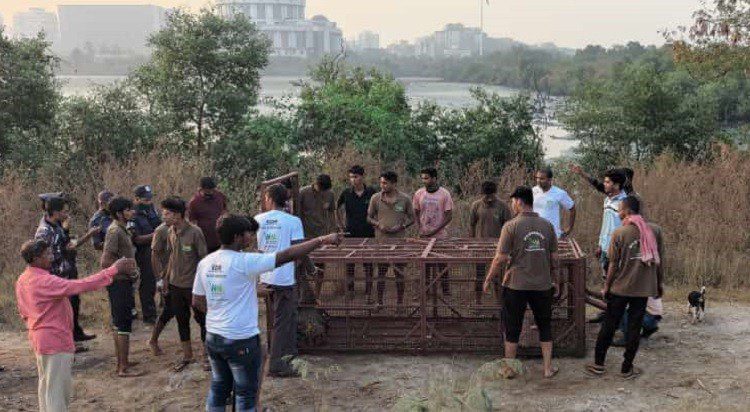 Telling us more about the crocodile, he shared, ""The crocodile is a female, measuring 6.43 meters and weighing 35.4 kg. She seems pretty healthy for all the food that must have been getting easily fish and crabs, to be precise."
The crocodile has been sent to the Sanjay Gandhi National Park to undergo a medical fitness check and will later be rehabilitated as per the directives of the Thane range forest range department officials.
Patil thanked the NMMC disaster management department, who were swift to call for action, and the Thane range forest department officials, especially, range officer Narendra Muthe, who had been very helpful and active in during entire rescue operation.
All the volunteers present were ecstatic about the entire operation. "We are glad to have been able to rescue the crocodile as it will be sent to a much safer habitat. It is a wonderful feeling to be able to do so," shared one of the volunteers.
Last Updated on February 23, 2021 by lp@admin