Read the most frequently asked questions (FAQs) about Kharghar and their updated answers. We will keep adding more questions as and when we get them.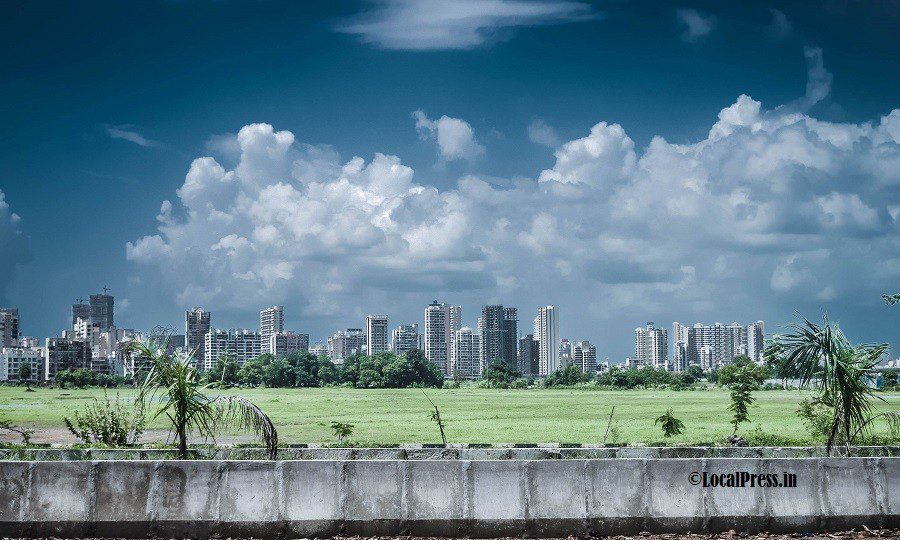 Is Kharghar safe to live with family?
Kharghar is a safe, secure and family friendly locality and one of the best in Navi Mumbai. It has low crime rate, low theft and robbery cases, and is mostly a harmonious locality where people live in harmony.
Is Kharghar a non-liquor zone? Is Kharghar a Dry Area?
Kharghar is no longer a non-liquor zone or a dry area, that it was for many years owing to the Kharghar grampanchayat's strong stand against the opening of liquor stores in the node. A prime 5-star hotel, Royal Tulips, was allowed to serve alcohol to it's guests some time back and now it runs an open bar of sorts that serves alcohol to anyone who can afford.
Is alcohol or liquor sold or served at Kharghar restaurants or hotels?
Officially, Kharghar restaurants don't sell or serve alcohol or liquor at all since more than a decade. However, Royal Tulips at Kharghar has managed to acquire a liquor licence/permit to serve alcohol to their guests, which now seems unofficially extended to any peson who visits their bar.
There is a bar and restaurant called Ajit Palace, near Kopra highway, Kharghar, that has been serving alcohol to local residents since ages.
There are presently no liquor shops in Kharghar that sell alcohol, except for Royal Tulip, the 5-star hotel in Kharghar and some illegal vendors.
Is Kharghar a good place to invest in a property?
Kharghar is a good place for property investment as it is a residential area with an industrial area near it's outskirts in Taloja.
Kharghar is well connected by rail and road and now the Navi Mumbai Metro and Navi Mumbai International Airport are being developed. As a result, property rates have seen decent appreciation over the years.
What is the pin code of Kharghar?
Kharghar's pin code is 410210
Is Kharghar in Thane or Raigad district?
Kharghar is in Navi Mumbai, in the Raigad district under the Panvel Municipal Corporation (PMC) (Panvel Taluka).
Is Kharghar a town or a city?
Kharghar is a node in Panvel Taluka located in the Raigad district of the city of Navi Mumbai in the state of Maharashtra.
When will Kharghar Metro start running?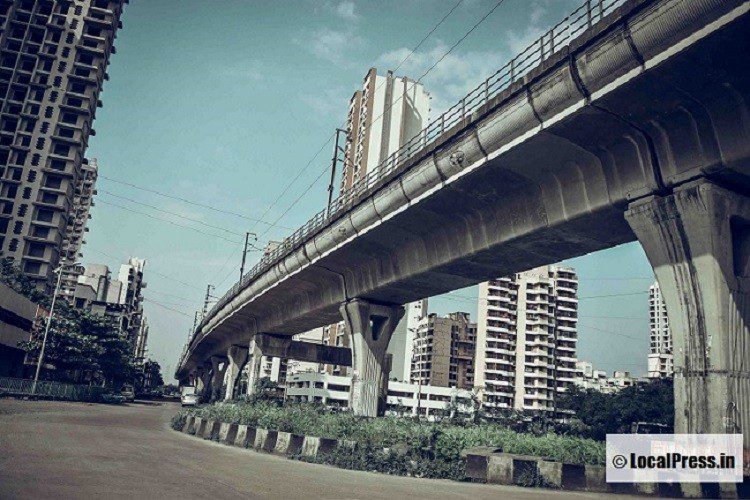 All three lines of the Navi Mumbai Metro connecting CBD to Panvel, will be completed by the end of 2024, as per new deadlines by given CIDCO. Line 1 of Navi Mumbai Metro is slated to be commissioned by 2021.
Read the detailed article on Navi Mumbai Metro: All three lines of Navi Mumbai Metro to be completed by end of 2024
Are Taloja & Kharghar polluted?
Yes, Taloja is polluted due to the daily emissions in the Taloja MIDC area and disposal of chemical waste into Kasardi River. As a result, Kharghar gets polluted too.
Taloja and Kharghar residents have been experiencing pollution issues since a long time. Just a year back the Taloja CETP was marked as the most polluted one in the whole of Maharashtra.
There is evident air pollution in Taloja and Kharghar which gets worse during the rainy season and on normal days, during the nights or early mornings.
Also Read: Kharghar and Taloja battle with pollution again, thanks to Taloja industries
Are there any theatres in Kharghar? How many theatres are there Kharghar?
Kharghar has three theatres:
INOX Cinemas (Glomax Mall) – 3rd Floor, Glomax Mall, Sector 2, Kharghar Station Road, Kharghar, Navi Mumbai – 410210
Carnival Cinemas (Little World Mall) – 3rd Floor, Little World Mall, Sector 2, Kharghar, Navi Mumbai – 410210
Oracle Fun Square Cinema – 1st Floor, Tiara Shopping Centre, Sector 13, Kharghar, Navi Mumbai 410210
Is there a public swimming pool or swimming classes in Kharghar?
Surprisingly, Kharghar doesn't have a public swimming pool despite the fact that it boasts of a having two mega projects – the CIDCO-Khaghar Valley Golf Course and the Kharghar Central Park.
The oldest and only active swimming pool (classes) in Kharghar is in Unnati Tower in sector 21, near Jalvayu Vihar. It is maintained by the society but runs professional swimming training sessions for interested individuals during the mornings and evenings.
Being the only swimming classes in Kharghar, the Unnati Tower swimming pool runs out of seats very quickly and individuals wanting to join have to follow up to get a seat as per available days and timing.
Currently, the pool remains shut due to the pandemic with no definite timeline for resumption.
Is there a skating rink in Kharghar?
There is no official or legal skating rink in Kharghar. There have been temporary skating rinks set up by individually run skating coaches, one in sector 2 and another in sector 36, near Valley Shilp.
These skating rinks in Kharghar, are actually isolated roads where skating was being taught and practiced by skating enthusiasts in Kharghar, especially children.
The skating rink, at Valley Shilp, is nothing but an isolated road, transformed into a temporary rink during the activity.
CIDCO had demolished part of the illegal skating rink in sector 2, a few years back, much to the ire of local residents.
Surprisingly, the development authority could have built a skating rink in Central Park but they haven't.
Is there any waterlogging issue in Kharghar in rainy season?
Frankly, there are hardly any major waterlogging issues in Kharghar at all during the rainy season. It receives a fair share of rains and waterlogging, if any is limited to extremely low roads or the Kopra highway, which gets inundated with rain water and that coming from the nearby Kopra river/creek.
All internal roads in Kharghar have ample drainages running parallel to them. So there is hardly any waterlogging issues in the area.
More questions and answers coming up……….